Should I Visit the Chattanooga Zoo?
When planning a visit to the Chattanooga area, you won't see many advertisements for the Zoo. In fact, upon my research for things to do I had to look to see if there was a Zoo. So one might question, if the zoo worth it, or should I plan a visit elsewhere?
Yes. You should absolutely visit the Chattanooga Zoo and here are a few reasons why.
5 Reasons to Visit Chattanooga Zoo
NUMBER ONE: BUDGET-FRIENDLY 
The Chattanooga Zoo is the perfect frugal and educational outdoor experience for families or groups of all sizes. If you are visiting the area and only have one day, I recommend the one day ticket. At only 10.95 for adults and 7.95 for children (3-12). It's a great deal!
FRUGAL TIP: Check on reciprocal membership discounts.
Since I am a member of Zoo Miami, I had reciprocal membership to the Chattanooga Zoo and received 50% off of my admission ticket. I know several museum memberships, as well as aquarium memberships, have this type of program. You never know, you might find a discount!
[This post contains affiliate links]
Another place to check for admission discounts before heading to the Chattanooga Zoo is Groupon.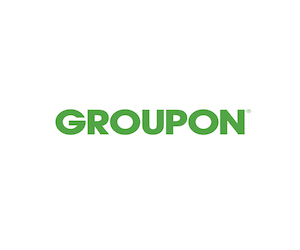 NUMBER TWO: SENSORY INCLUSIVE
I'm sure you've already noticed from my above statement, that this Zoo is very family friendly. This includes guests with sensory needs. Guests can now enjoy the zoo in a way that is comfortable for them. Read more about it on their facebook page!
NUMBER THREE: ZOOKEEPER CHATS
At the Chattanooga Zoo there are multiple opportunities to speak with a zookeeper and learn about the animals. The day I visited the zoo, we went to the Chimpanzee Training. It was such a unique experience. The zookeepers shared how they use daily play to help the chimpanzees be more prepared for when they need medical care or treatment. Playtime included teeth brushing, checking heart-rates and other imaginative play. This was just one of the many unique zookeeper chats throughout the day. I visited the zoo on a Sunday and there were 5 scheduled from that day. Starting at 10:30 in the morning and ending around 3:00 p.m.
NUMBER FOUR: WALKABLE
Chattanooga Zoo is perfect for guests who want to experience the zoo but don't have a lot of time. Yes, you could certainly spend the entire day going from Zookeeper chat to Zookeeper chat and doing some of the other experiences. However, if you are a family looking for something to do in the morning before naptime or an adult (like me) who wanted to see as much of Chattanooga as possible in the one day I visited this zoo is perfect! It is also small enough that guests with older toddlers and preschoolers to walk without the need for a stroller!
NUMBER FIVE: GREAT LOCAL PLAYGROUND
As a mom of three little ones, I am always looking for great playgrounds! When I visited the Zoo, there wasn't an open playground inside the zoo. However, there was an adorable play area for children 0-2 under construction. Even though there wasn't a playground inside the zoo, there was a huge park and aquatic center that shared a parking lot with the zoo. Warner Park is the perfect spot for a pre or post zoo picnic lunch!
Getting to the Zoo
My favorite way to navigate a new city is with google maps. Just plug the address into your favorite navigation system and you are on your way!
Upcoming Events!
The Chattanooga Zoo frequently hosts themed events for guests to enjoy a unique experience at their zoo. I've included a quick look at the upcoming events for 2019. Be sure to check their website for additional details for each one.
Chattanooga Zoo Events Page
THANK YOU
I hope you found this post helpful as you plan your visit to Chattanooga! I'm always looking for more Zoo's to visit, leave a comment below. What's your favorite Zoo?
SHARE ME ON PINTEREST!